Wild Jihadis in London Infiltrated
***EFI EXCLUSIVE INTERVIEW***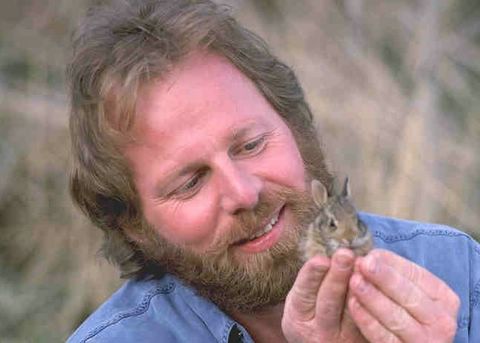 Earlier today acting on a tip from an anonymous source close to the
American Society of Naturalist
s,
I got in touch with an undercover naturalist that had infiltrated the pack of wild jihadis that attacked the mass transit system in London on July 7th. To protect the naturalist I will not reveal his real name, but will refer to him as Marty.
All information regarding this interview has been turned over to the proper authorities.
Pile:

Marty, I want to thank you for granting me this exclusive interview.
Marty:

No problem Pile, I love the Institute, you have done some groundbreaking research there, I read your site whenever I have access to the net.
Pile:

I know you are busy Marty, so let's get right to it, you have infiltrated the pack of jihadis that attacked in London yesterday?
Marty:

Yes Pile, when I saw the news of the attacks, I knew I had to do something, and I knew I was perhaps one of the only men alive besides that crazy crocodile bastard from Australia that could get close to these jihadis. You see, from the way the attacks were carried out, I knew these were flying jihadis.
Pile:

Flying jihadis?
Marty:

Yes Pile, flying, although jumping and gliding would be more accurate. They are the same species as other wild jihadis,
jihadi sub-carnivora
, they have just adapted to an urban environment making them very elusive.
Pile:

So, where did you catch up to them, where is this picture taken?
Marty:

That picture is taken where I found the jihadis, in an old part of Notting Hill.
Pile:

I guess I have never been to that part of London. Anyway, how did you infiltrate them?
Marty:

I have a transcript I can send you, if that would make it easier?
Pile:

A transcript within a transcript of an interview? There is nothing in Journalism school to prepare you for this.
Marty:

You are jihadi. I too am Jihadi.

Flying Jihadi:

Yes, your beard does not displease Allah.


Marty:

Some jihadis have been very active today, praise be unto Allah, do you know of these jihadis?


Flying Jihadi:

All praise and thanks are due to Allah, and peace and blessings be upon his messenger, yes, it was we, the flying jihadis. Allah revealed his wishes unto us and we carried out his will.


Marty:

Allah was displeased with London's mass transit system?


Flying Jihadi:

No, it's the food in this infidel country, a follower must kill people in a country with cuisine this bad. After Finland, there is no country with food more offensive to Allah.


Marty:

The food?


Flying Jihadi:

A jihadi must eat to serve Allah. And London being chosen to host the Olympics was the straw that defiled the camel. Are the followers of the Prophet to enjoy the Olympics on a diet of mashers and bangers?
Pile:

I had no idea these jihadis were so motivated by food. This is truly revealing Marty.
Marty:

Yes it is Pile, I also learned a few other things before I returned to safety, remember the Khobar Towers bombing? That was caused by an overcooked magret de canard.
Pile:

I know you don't have much time, thank you Marty for taking a few minutes for my readers.
Marty:

No problem Pile, remember, until next time, enjoy our wild jihadi.
Pile:

Sure thing Mar......what?