ADVERTISEMENT
Open Your Eyes to Greyhound's Summer Tabloid Special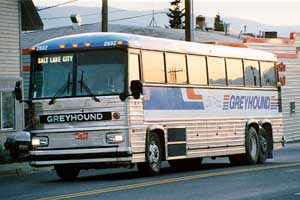 See the USA.
Witness for yourself the exact route made famous by this weeks tabloid television sensation. Set your sights on the most affordable means of reliving the biggest news event of the week.
Travel from Duluth Georgia to Albuquerque New Mexico, stopping to see the sights in Dallas and eye all the gaming action in Las Vegas with unlimited stop-overs for the
startling low price of $169.95.
Travel this summer with

eye-popping

saving.
Don't

blink

or you'll miss out on these stunning low prices.
Some restrictions may apply, not available in CA and VT.