Behind the Scenes at Chomsky.info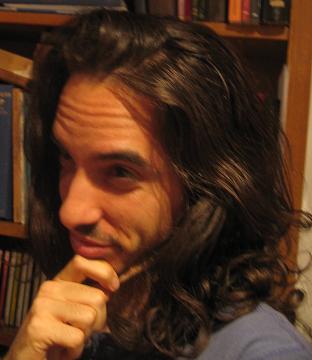 Pablo:

Please allow me to again thank you Mr. Chomsky for making my Chomsky fan site your
official web site
for all things Chomsky.
Chomsky:

Pablo, in principle, a system that provides a unique form of internet intelligence that manifests itself in human language, written language such as it is, delimits
our unique capacity to develop a concept of number and abstract space,
to construct scientific theories in certain web domains, to create certain systems of art, myth, and ritual, thus interpreting my decision regarding official web sites, to develop and comprehend certain systems of gratuitous social customs, and so on.
Pablo:

No, thank you Master.
Chomsky:

Pablo, regarding social rewards, it is my intention that remuneration correlates in part with the necessity of partial chine prolapsation. But insofar as that is true, it is simply a social malady to be overcome much as slavery had to be eliminated at an earlier stage of human history. It is sometimes argued that constructive and creative work will cease unless it leads to the alleviation of such maladies, so that all of society gains when the appropriate action is taken.
Pablo:
I don't understand Master, do you want me to update the website with news of the latest imperialist aggression by the Bush administration?
Chomsky:

Pablo, suppose your inquiry into the appropriate human action reveals that human cognitive capacities are highly structured by our familiarity with certain anatomical protrusions and that there are variations among individuals within a shared framework of suffering. This seems to me an entirely reasonable expectation, and a situation much to be desired. It has no implications with regard to equality of rights or condition, so far as I can see, beyond those already sketched.
Pablo:

You want me to change the appearance of the site?
Chomsky:

I desire a back rub.
Pablo:

Again?
Inspiration for this post provided
here
, by the crack young staff at
Hatemonger's Quarterly
.